circlelights northern light art project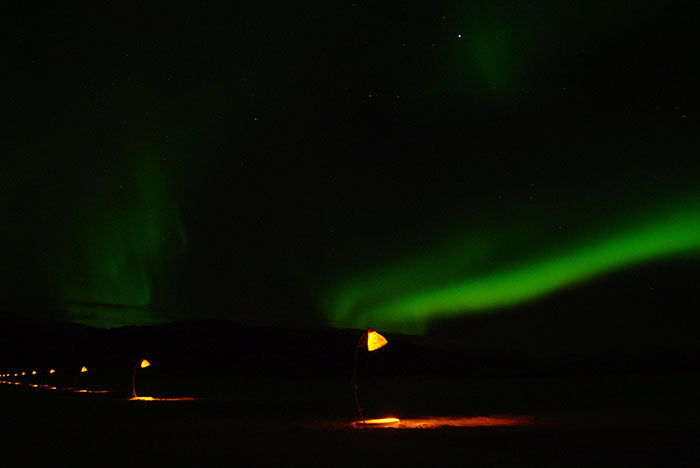 scroll down for english version
Schweden, 2002/2003
33 Lampenobjekte wurden zur Wintersonnwende nahe des schwedischen Örtchens Vuoggatjalme auf einer Länge von ca. 1km exakt am Nördlichen Polarkreis aufgestellt um diesen zeitweilig zu erhellen und somit sichtbar zu machen.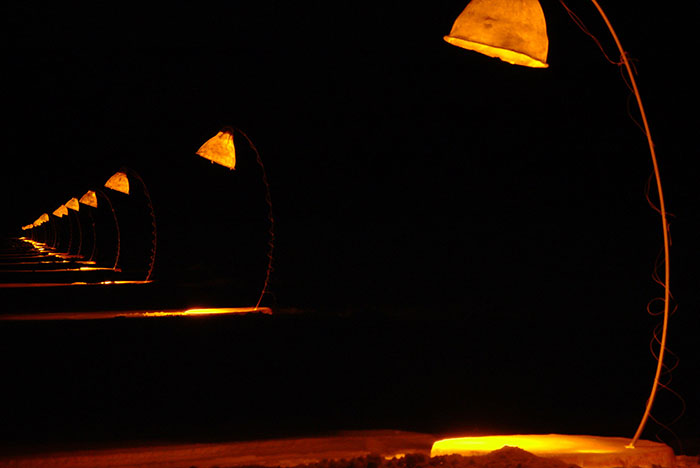 Die ca. 2m hohen Kunstfaserobjekte erinnerten an überdimensionierte Schreibtischlampen und waren mit Hochleistungs-LCDs und leistungsstarken Alkalibatterien ausgerüstet, um Temperaturen bis -40 Grad zu trotzen. Das warme, gelbliche Licht erzeugte in dieser unwirtlichen Gegend eine fast heimelige Atmosphäre und schuf zusammen mit den intensiven Nordlichtern eine surreal anmutende Szenerie.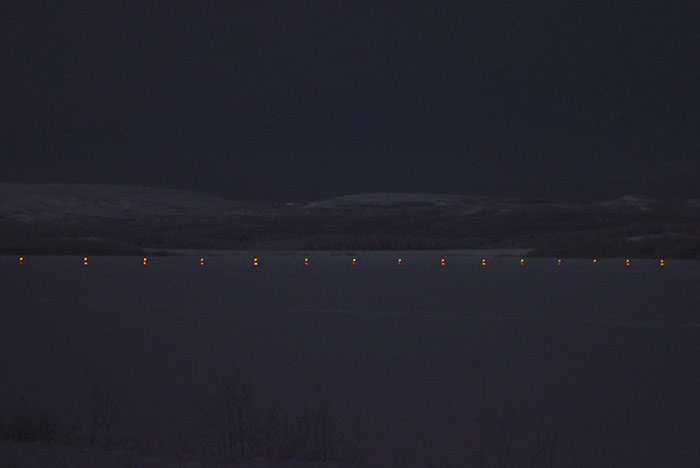 Gleichzeitig zur Outdoor-Installation am Polarkreis fand im Münchner Maximiliansforum eine Indoor-Installation mit regelmäßig aktualisierten Livebildern vom schwedischen Aktionsort statt.
Sweden, 2002/2003
33 lamp objects were built up in Sweden near Vuoggatjalme in a 1km row exactly on the Northern polar cirlce to visualize it through illumination for some days during the winter solstice.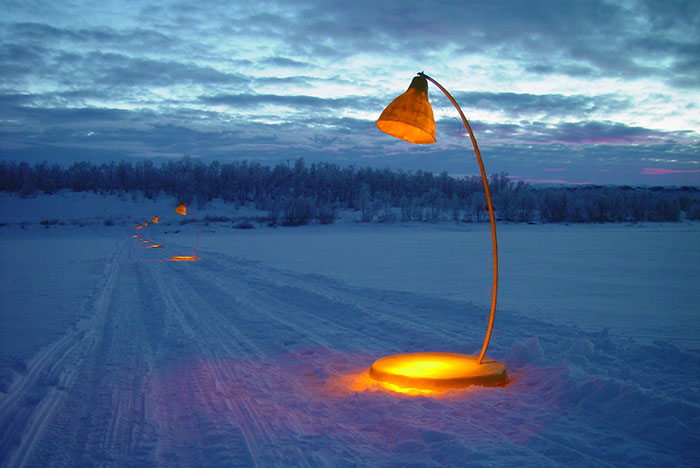 The 2 meter plastic objects reminded of oversized desktop lamps equipped with heavy duty LCDs and alkaline batteries to stand temperatures down to 40 degrees below zero.The warm yellow light created an almost cosy atmosphere in this inhospitable region, producing a surreal situation togehther with intensive Northern lights.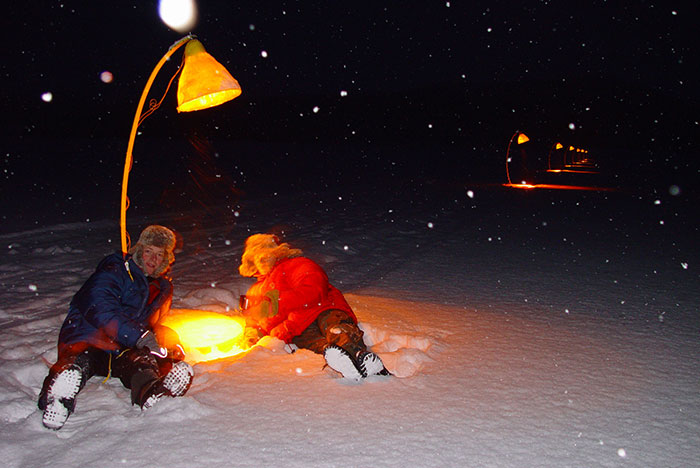 Simultaneously an indoor-installation took place at the Maximiliansforum in Munich, showing current live pics from the outdoor-installation in Sweden.