godaferdin götterreise / journey of gods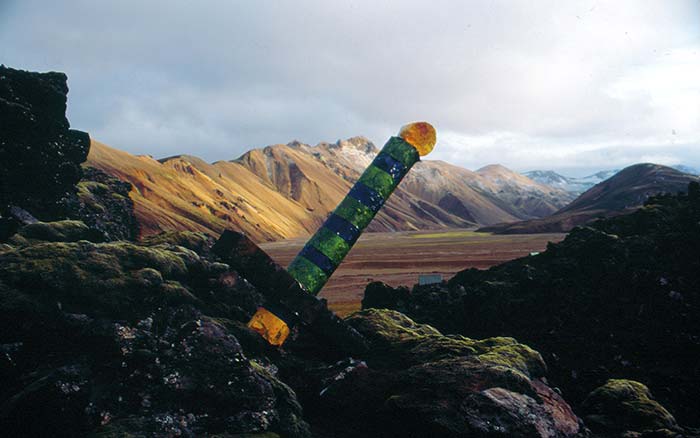 scroll down for english version
Island, 1993
Im Land der Götter, Riesen, Zwerge und Dämonen wollte ich ausgesuchte Geschichten der "Edda"- Dichtung malerisch erzählen, eingebunden in meine persönliche Erlebnisgeschichte.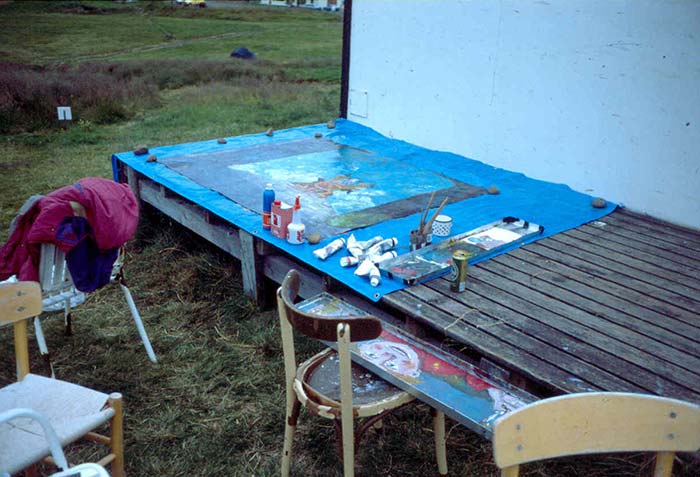 So machte ich mich auf die Orte des Geschehens während eines 3-monatigen Fussmarsches zu erwandern und an den zuvor errichteten Depots die fantastischen Geschichten, nebst meiner eigenen, malerisch zu dokumentieren.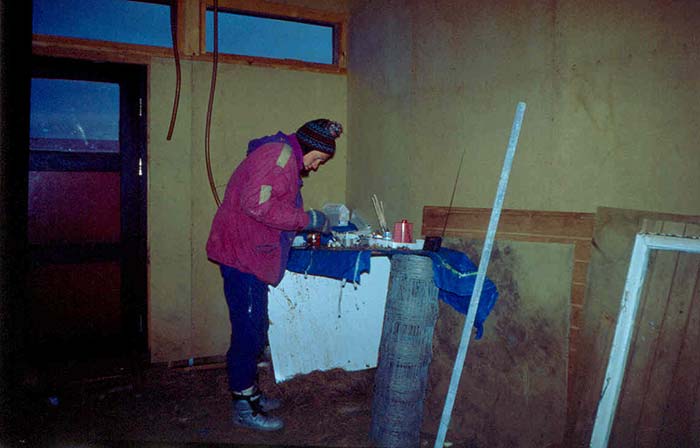 Die Isolation und die extremen Wetterbedingungen des isländischen Herbstes bzw. Winters machten mir stark zu schaffen, so daß nach 500 Kilometern, 500 entstandenen Arbeiten und Grenzerfahrungen am Rande des Überlebens das bisher größte und aufwendigste Projekt mit einigen Mühen dennoch erfolgreich beendet werden konnte.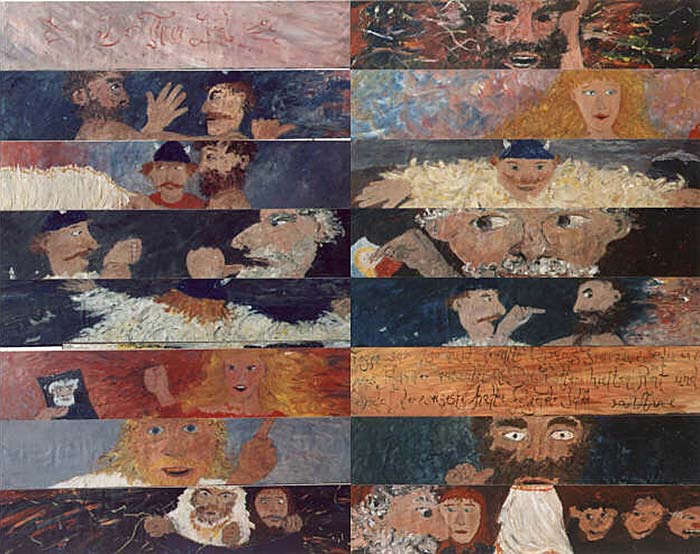 Iceland, 1993
In the land of the gods, giants, dwarfs and demons I wanted to retell choice stories of the "Edda" narration ,in combination with my own story of experience, in a painting-series.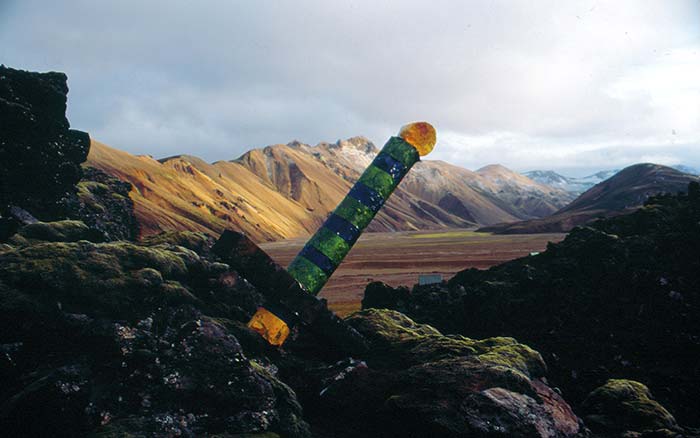 During a 3-months hike I visited the scenes of mythological action, to document these fantastic narrations together with my own experiences at depots, which had been prepared before.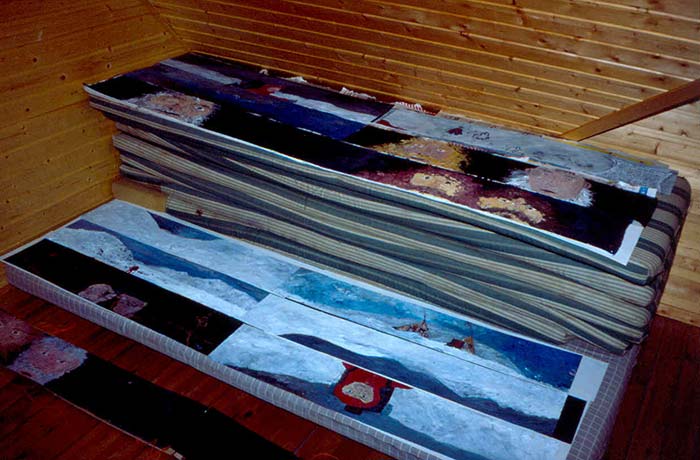 Isolation and extreme weather conditions of the icelandic autumn and winter caused me a lot of trouble, so that after 500 kilometers a 500 piece art work and experiences, which let me reach my limits at the edge of surviving the biggest and most serious project for the present with much effort

it was finally finished succesfully !!!