kita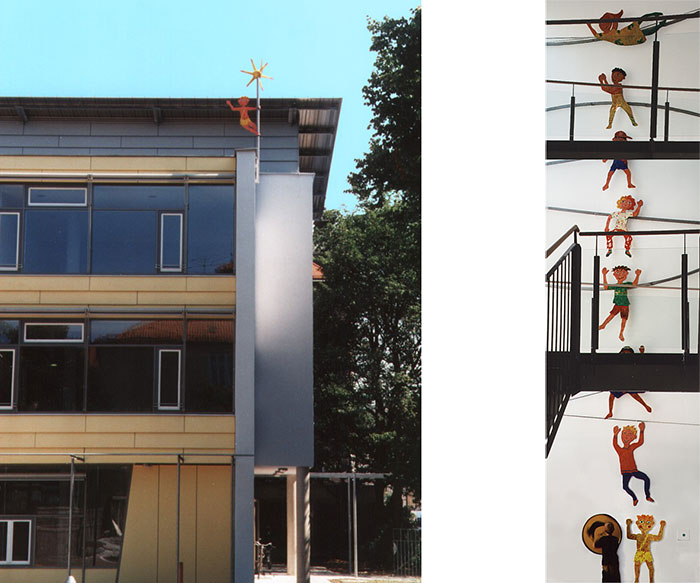 scroll down for english version
1997, München, Kindertagesstätte Fraunhoferstraße
Interaktive, permanente Installation in einer Kindertagesstätte. Durch Drehen der Schwungscheibe können die Kinder die Figuren auf den Schienen hin und herbewegen. Alternativ kann die Mechanik auch über das am Dach befestigte Windrad angetrieben werden, ca. 12m hoch.

1997, Munich, nursery Fraunhoferstraße
Interactive, permanent installation in a nursery. By turning the hand wheel children are able to get the figures moved. Alternativley the mechanism can be powered by the wind wheel fixed on the roof, ca. 12 meters high.